Walker & Dunlop acquires TapCap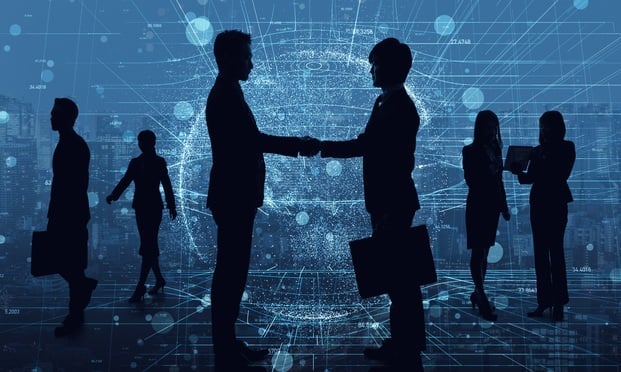 Walker & Dunlop continued its sustained pace of acquisitions.
With the announcement of the acquisition of TapCap, it continues to develop its expertise through acquisitions.
TapCap has proprietary web-based software that provides real-time online quotes for commercial real estate debt to streamline the loan application and origination process.
Walker & Dunlop says TapCap's technology takes the friction out of the borrower's experience and will help accelerate the growth of its lending business.
Alison Williams, director of small balance loan production at Walker & Dunlop, said the company has invested heavily in loan origination talent to take its small loans to $ 5 billion by 2025. "But penetrate the small balance loan market requires advanced technology. to reduce costs while delivering an exceptional customer experience, "she said in a statement, adding that" TapCap's technology will make our lending processes more transparent, efficient and scalable, and accelerate our growth to $ 5 billion. dollars.
Zac Rosenberg, Founder and CEO of TapCap, will join Walker & Dunlop as their technology group leader.
"The acquisition of Enodo in 2019 and our joint venture with Geophy have taken Walker & Dunlop's artificial intelligence and machine learning capabilities to new levels, leading to dramatic growth in new customers and the launch of our joint venture. 'Multi-family valuation, Apprise,' said Walker & Dunlop Aaron Perlis, chief technology officer in a prepared statement. "TapCap is all about efficiency and how to remove friction from the borrower experience while reducing the costs of underwriting and closing loans. We are excited that Zac is bringing their technology platform to W&D.
Last year Walker & Dunlop and GeoPhy, a CRE assessment company, launched Apprise to modernize the archaic assessment process using artificial intelligence. In April, it expanded to the West Coast with the hiring of Jacinto Munoz, managing director and head of strategy and compliance, according to Walker & Dunlop and GeoPhy. The addition of Munoz effectively complements Apprise's leadership team and its national footprint.
Walker & Dunlop didn't just focus on tech companies. In May, it acquired a controlling stake in Zelman & Associates, a US real estate research and investment banking firm.
Zelman covers macroeconomic, industry and company specific trends in all areas of housing including homebuilding, building products, demographics, multi-family and single-family rentals, mortgage financing, and real estate technologies and services. . Zelman's investment bank, headed by Tony McGill, focused exclusively on the housing sector.
In announcing the purchase, Walker & Dunlop states that Zelman's research is "differentiated by his experience in owned housing, proprietary investigations anchored by an unrivaled network of executive level leaders, and an acute ability to identify and synthesize development investments and fundamental themes ".