Travel to the United States could become more expensive for this reason. Here's how to save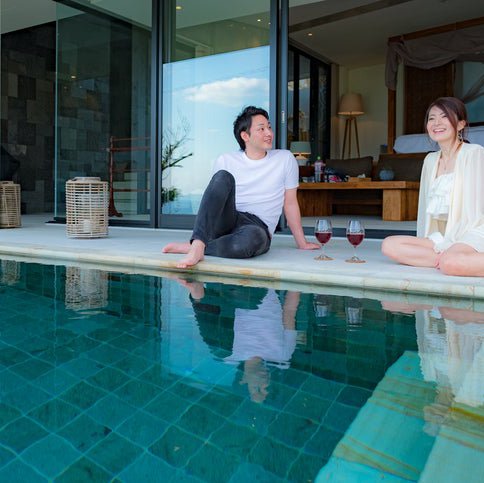 Talk about bad news at a time when daily costs are also rising.
---
Key points
The United States has just eased travel restrictions for overseas flights.
This could lead to increased demand – and higher prices to boot.
Ways to save include traveling in late summer, avoiding hotels, and using a travel rewards card.
---
Traveling during the pandemic has not been easy. Indeed, until recently, you had to present a negative COVID-19 test to enter the United States. This meant that if you contracted COVID-19 abroad, you risked having to quarantine yourself for a period of time.
But now the requirement to present a negative COVID-19 test result has been waived for travelers entering the United States. And that alone could make it easier for more people to travel this summer.
This is both a good and a bad thing.
On a positive note, fewer restrictions could help travelers minimize stress and avoid the financial loss that could result from having to change their itineraries. On a negative note, the more demand there is for a given luxury, the more its price has the potential to climb. And so now travelers could be rushing to book flights and accommodation this summer, making it more expensive at a time when the cost of travel is already tending to be high.
If you're hoping to do your fair share of travel this summer, you might be worried about rising costs. But here are some great ways to save.
1. Wait for the start of the school year
Many schools resume classes in August or early September. Meanwhile, the weather tends to be mild well into September in many parts of the United States and abroad. And so, if you don't have kids and can book a trip for the first half of September, you might spend less – and have fewer people to fight.
2. Choose private rental homes over hotels
Staying in a hotel can be expensive if your family is larger. In this case, you may need to book multiple rooms or upgrade to a suite. And since hotel rooms usually don't have kitchens, you'll also have to pay extra for meals.
If you book a private rental home, you could end up with a lot more space for a lot less money. Equally important, if you have access to a kitchen, you will have the flexibility to prepare your own meals rather than having to purchase each one from a restaurant or cafe.
Certainly, if you are visiting a foodie destination, dining out can be part of the fun. And that's okay, as long as you have a budget for it. But if you're not looking to spend too much on food while traveling, a private vacation rental may be your best bet.
3. Use the right credit card for your reservations
If you're planning on taking flights this summer (or hoping to book some), putting your reservations on a travel rewards credit card could be to your advantage. These cards usually offer economic benefits such as free checked baggage on domestic flights and discounts on in-flight purchases. Plus, you could get decent protection from a travel rewards card in case your flights are delayed or your luggage is lost or damaged.
The fact that travel restrictions are easing is a mixed bag. But that's the reality, so it's best to prepare for higher costs and do what you can to save as much money as possible on your vacation plans.
The best credit card waives interest until 2023
If you have credit card debt, transfer it to this top balance transfer card guarantees you an introductory APR of 0% in 2023! Plus, you won't pay any annual fees. These are just a few of the reasons why our experts consider this card a top choice to help you control your debt. Read our full review for free and apply in just 2 minutes.