Senior Market Sales offers advisors a new turnkey system to offer tax-saving strategies in retirement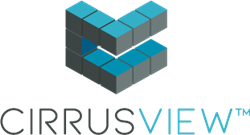 SMS offers the CirrusView process as another program that gives advisors an edge in today's highly competitive market.
OMAHA, Neb. (PRWEB)
06 December 2021
Senior Market Sales® (SMS) today unveiled the CirrusView process, a turnkey, repeatable system to help insurance and retirement planning professionals acquire and serve high-level clients with advanced tax saving strategies.
Consultants who use the CirrusView process (marketing resources, software and reports, training and coaching) will help clients avoid nasty tax losses in the future, while growing their business now, said Bill Kauffman, vice president of solutions. financials at SMS.
"Agents and advisers who help clients plan for retirement need to make sure they don't run out of cash, and that means minimizing taxes now and in the future," Kauffman said. "The CirrusView process gives advisors the tools to do this easily while increasing sales of universal life insurance and indexed annuities and increasing assets under management. "
SMS, one of the industry's leading insurance marketing organizations, identified tax-saving retirement strategies as an emerging trend and sought a way to keep advisors ahead of the competition. The CirrusView process was developed in partnership with Stonewood Financial, an industry leader in tax-efficient retirement strategies.
"SMS provides the CirrusView process as another program that gives advisors an edge in today's highly competitive market," said Kauffman. "The CirrusView process can also help advisors earn more portfolio shares, engage a prospect with higher net worth, and increase their target bonus. "
SMS also provides an eBook that explains why tax-efficient retirement planning is important, as well as other SMS resources that help advisors with all of their tax-efficient retirement planning. Advisors wishing to learn more about the CirrusView process can request more information or call 1.800.786.5566.

About Senior Market Sales
Senior Market Sales® (SMS) represents the leading carriers of Medicare Supplement, Medicare Advantage, annuities, long-term care and travel insurance in all 50 states. Over 65,000 independent insurance agents rely on SMS for proprietary technology, competitive insurance products, and expert training and service to help them make the most of their time, save more money and put their business in a position of distinction. Founded in 1982, SMS is headquartered in Omaha, Nebraska. In 2020, SMS joined the Alliant Insurance Services family of companies. Visit http://www.SeniorMarketSales.com or call 1.800.786.5566 for more information.
Share the article on social media or by email: