Investment in sewers down | New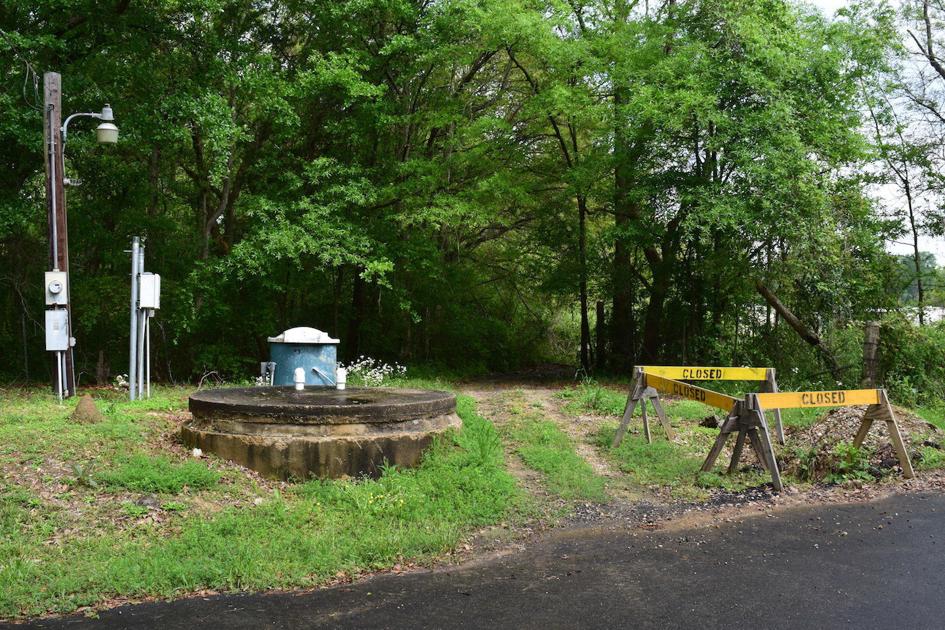 Mayor Pete Panepinto plans to introduce a budget amendment of $ 750,000 to fund sewer projects.
"We currently have a problem with the sewage issues in District 3, so we're going to go to council and seek approval for $ 750,000 to start working harder in this area," he said. . "We have seepage when the rain comes."
He plans to take the proposal to council on Tuesday.
Administrator Lacy Landrum said the proposed $ 750,000 projects would upgrade Lift Station 24, which is the Mooney Avenue lift station, add a new lift station on Mississippi Street, and include approximately $ 150,000 for a lift station. sewer system assessment survey and sewer line rehabilitation in district 3.
These projects and the funding would be in addition to what is already allocated and planned for the sewer-related projects in the current fiscal year.
Projects already funded for this year include:
$ 590,000 in capital expenditures over 5 years for sewage improvement in fiscal 2021 (a number that can range from $ 400,000 to $ 1 million per year)
$ 265,000 for maintenance and repair in the sewer service budget (not including personnel or fuel costs);
$ 241,000 for maintenance and repair in the annual budget of the wastewater treatment plant (not including personnel, permit or fuel costs); and
Grants and loans used to improve the sewage system.
District 4 city councilor Sam DiVittorio plans to ask the city for even more.
"The city engineer says we need $ 12,000,000 to solve the sewage problem," said DiVittorio. "I ask the administration to present at the next municipal council meeting on April 13 an explanation of the financing options available to pay for the necessary infrastructure improvements."
DiVittorio also plans to ask the city administration to ask the parish for help, if possible, and he intends to ask the city administration to take this matter to the public to secure the total funding of 12 million dollars to improve sewer infrastructure and fix problems.
It should go to voters for approval, he said, but he believes people should be given the ability to decide how their money is spent and whether they want to fund these improvements.
"This administration ignored these problems for almost eight years. Instead of investing in improving sewerage infrastructure, they brought in meter readers in-house instead of outsourcing this activity. Incorporating this internally, the city had to purchase four new vehicles, meter reading equipment, hire four new full-time employees, pay a few, insurance and vehicle maintenance. The city also needed about a quarter of a million dollars in software to make all these systems communicate with each other, "he added.
According to city officials, several strategies have been implemented to maintain and improve the functioning of the system, including correcting infiltration / inflow to ensure system integrity; improvements to the South Hammond Wastewater Treatment Plant to increase the efficiency of wastewater treatment; and the installation of automatic emergency generators at sewer lift stations to ensure uninterrupted operation during power outages and prolonged power outages.
All of these efforts have served to reduce infiltration / inflow and improve the capabilities of the Hammond sewage system to handle wastewater and deal with issues as they arise, Landrum said. .
However, seepage / inflow has many causes, and investigating the entire rehabilitation system and pipes, lifting stations and manholes is the only way to ensure that it does not. there is more infiltration / influx, she added.
According to city officials, the causes of infiltration / influx include:
Drilling of new fiber optic lines and drilling of sewer pipes;
Tree roots spread and puncture or block sewer lines;
Sewer lines separate or collapse; blocked service lines or missing cleaning plugs; and
Places where drainage systems can be connected to sewer lines.
A growing problem
Most of the city's gravity sewer collection system dates from between 1920 and 1940 with the construction of 8 to 24 inch diameter vitrified terra cotta main pipes, 4 to 6 inch diameter service lines and of brick manholes. In 1975 these were replaced in some areas by PVC main and service pipes and precast concrete manholes.
"Since the 1990s, regular cleaning, spot repairs and CIPP have been used to maintain the system, but, on several occasions in recent years, heavy rains have resulted in seepage and influx, or storm water entering the system. the sewer system with holes, cracks and other ruptures, "Landrum said. "When I / I occurs, it increases the peak flow through the system – in the worst cases on record, to over 11 million gallons per day – causing backflow in streets, businesses and homes. The South Hammond Wastewater Treatment Plant has been designed for daily flows of up to 4.1 million gallons and can treat up to 8 million gallons.
"It's a District 3 problem now, but sooner or later it's going to spill over into the whole district," District 3 Councilor Devon Wells said.
District 4 city councilor Sam DiVittorio said Hammond had major sewerage issues all over town, including his district.
"Residents of the Iowa District should leave the caps for their cleanups so that the sewage overflows from the cleanup instead of entering their homes," he said. "Rosewood and the areas between Thomas Avenue and Church Street have constant sewer problems. Wastewater comes out of the sewers in District 3. "
In District 4, around the Rosewood area – Rosewood Drive, Rosewood Circle, Dixie Drive, Carter Street, Richardson Street, and Ruland Street – have backups, though it's not as bad as what's happening in the district. 3. There are residents of these as well as the businesses on Thomas Street and Morris Avenue, which must have backflow preventers to prevent sewage from backing up when it rains and sometimes even when it is not. It's not raining, he explained.
"It's not how it should work, but it's been the band-aid solution for a while," said DiVittorio. "All of these older areas need a sewer overhaul. "
He pointed out that the problem has persisted for years and is getting worse as sewer lines continue to age.
"Without significant investment, the problems will also get worse," he said.
Another problem is that companies that lay fiber optics and other cables frequently drill into sewer lines, which creates problems, he said.
He pointed out that under federal law there is nothing the city can do to stop companies from laying the lines, and they also don't want to because they want the city to have high-speed data available everywhere. .
DiVittorio suggests that with the number of employees the city has on the streets all the time – code enforcement, sewers and water, park guards, law enforcement and firefighters – the city should be able to know when an employee sees a cable company laying pipes and reporting it to the wastewater department. As soon as the cable company is finished, the city should come up with its camera equipment and check the lines for damage, sending the company an invoice for repairs, if any.
"Because fixing all the lines will ultimately be pointless if we let people come in and punch holes again," he said.
According to the city, more than $ 730 million in funding from the Lake Pontchartrain Basin Restoration Program has been received since 2005 to install generators at the city's sewer lift stations, which has helped more than half of the 55 stations to now be equipped with an emergency power supply.
According to city officials, the city received a low interest loan of $ 5 million through the Clean Water State Revolving Fund in 2013 to correct the infiltration / influx into central Hammond in using hardened pipes in place and spot repairs. In 2014, nearly $ 1 million in Louisiana Community Development Block Grants was used to add pretreatment facilities to the processing plant.
The city received state and federal permission in 2015 to expand the work of the CWSRF to areas outside of central Hammond, where a sewer system assessment survey funded by the city ​​had revealed a significant infiltration / influx. And in 2018, the City obtained another block grant of $ 675,000 for infiltration / water supply work in District 3.
"More recently, the city obtained a CWSRF loan of $ 2.1 million to add a fourth lagoon and more aerators to the treatment plant to increase detention time and improve the overall treatment of waste. sewage, "city officials said.