Here's who can expect to receive the proposed $100 monthly gas stimulus payment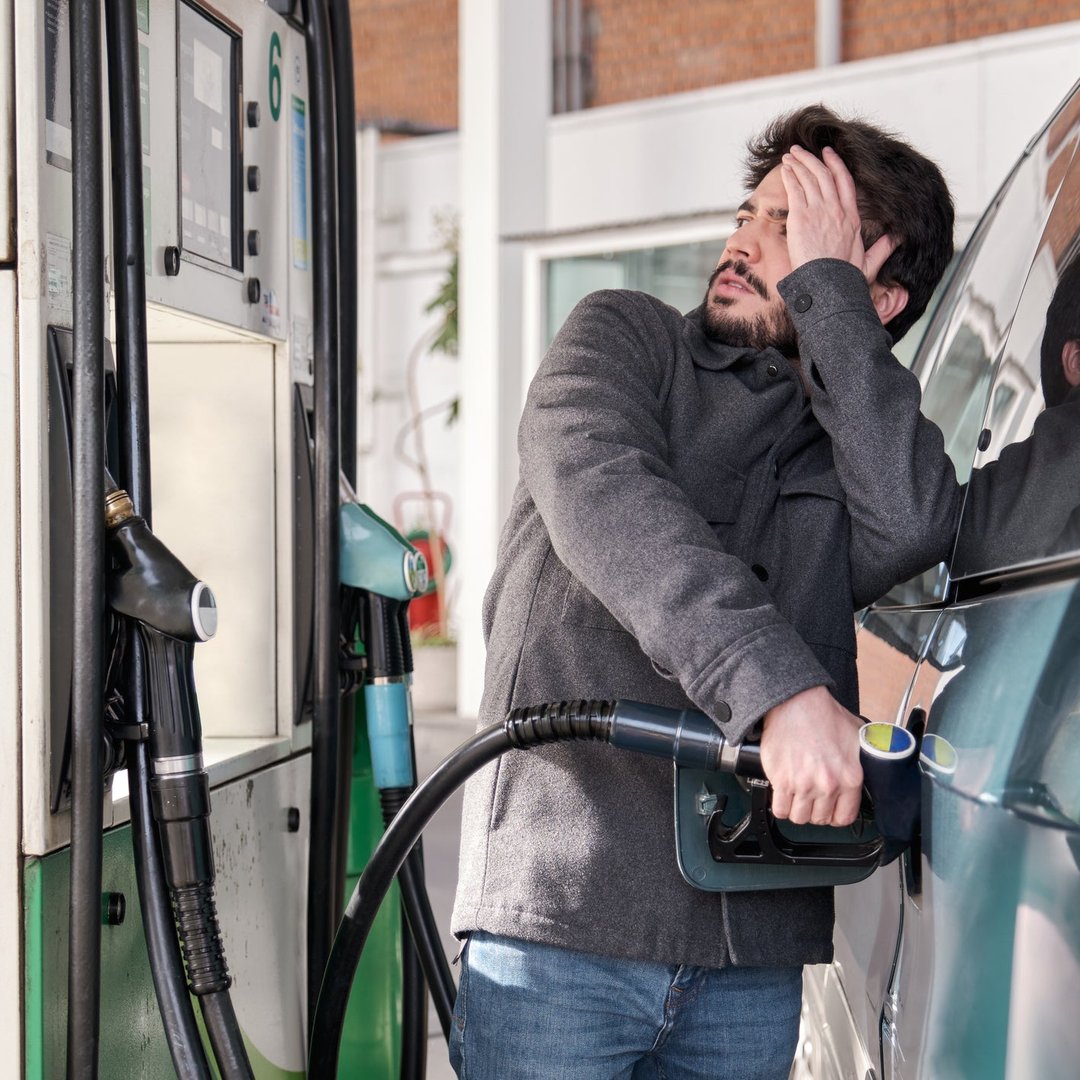 While $100 a month doesn't fully cover the inflated cost of gas, it can help.
---
Key points
The Gas Rebate Act of 2022 would provide $100 per month to cover the cost of gasoline.
Income limits determine who will be eligible for the stimulus payment.
---
Thanks to geopolitical issues, the national average per gallon hovers around $4. For some, it's a roadblock, an irritating expense to bear until prices come back down. For others, record gasoline prices are making it harder to access work and daily errands. And that's where the Gas Rebate Act of 2022 comes in.
The Gas Rebate Act of 2022 – introduced in Congress by Representatives Mike Thompson, John Larson and Lauren Underwood – would put $100 in Americans' bank accounts every time the national average price of a gallon of gasoline exceeds $4.
Who would qualify?
If the bill makes it through Congress and the Senate, the gas stimulus payment will go to people earning $75,000 or less a year and joint filers earning $150,000 or less. In addition, dependents of these families would also be entitled to $100 per month.
People earning between $75,000 and $80,000 and co-filers earning between $150,000 and $160,000 would also qualify for stimulus funds, albeit at a reduced amount. Payments disappear entirely at $80,000 and $160,000.
If these maximum income thresholds sound familiar, that's because they're the same income limits attached to the first three stimulus payments. As with previous payments, income will be determined by the last tax return filed.
What we don't know yet
Like any Congressional proposal, there are gaps in what we know. It is only when a bill passes both the House and the Senate that we know the details. Here are some questions we want answered:
At this time, it is unclear how the new gasoline stimulus program will be funded, whether new funds will need to be located, or whether money set aside for other projects will be reallocated.
We have no indication if any Republican lawmakers are willing to sign the proposal. The three representatives who crafted the bill are Democrats. Today's partisan landscape makes it difficult for a legislator to cross party lines – even if it's in the best interests of their constituents at home.
The Gas Reimbursement Bill of 2022 is expected to continue until 2022. It is not known if there is a provision that allows it to be extended until 2023.
States ahead of the curve
Whether or not the Democratic bill makes it to President Biden's desk, these states have already addressed high gas prices by approving tax refunds. For example:
Idaho
To help offset the price of gas, Idaho residents will receive a tax refund of $75 per taxpayer and dependent, or 12% of the taxes reported on their 2020 state taxes (depending on the amount The highest).
Georgia
Georgia residents who have filed taxes for 2020 and 2021 get a one-time tax credit through Georgia House Bill 1302. Single filers can expect $250, heads of households owe $375, and joint filers can expect a tax credit of $500.
Indiana
Indiana state lawmakers have approved a plan to send residents who filed their 2021 taxes a $125 refund. It's not a lot, but recognizes the difficulty some will have paying for gas.
New Mexico
The New Mexico legislature voted to give state residents who earn less than $150,000 a year a $500 refundable income tax refund. Single filers with an annual income of less than $75,000 will receive $250.
California, Maine, Hawaii, New York, Kentucky and Minnesota also have relief plans under consideration.
Where is the federal bill
While some bills move at a snail's pace, others move more quickly. The Gas Reimbursement Act 2022 has been referred to the Ways and Means Committee for further study. It's easy to imagine that Congress won't want to sit on this bill for long.
While none of the proposed or enacted laws fully cover inflated gasoline prices, they will each provide some relief. In the meantime, these tips can help a driver reduce their gas mileage:
Drive the speed limit. Each mile per hour over 50 equals approximately $0.30 per gallon.
Driving light. Every additional 100 pounds in (or on) a vehicle reduces mileage by approximately 1%.
Reduce idle time. Every half hour of idling uses between a quarter and a half gallon of fuel.
Maintain the vehicle. The better a car is maintained, the more fuel efficient it will be.
Don't slam the brakes. Sudden stops and accelerations consume more fuel than gradual gear changes.
Nothing about high gas prices is funny. However, this isn't the first time prices have skyrocketed and it won't be the last. In the meantime, it makes financial sense to minimize the amount of gasoline used until prices drop.
The best credit card wipes interest until the end of 2023
If you have credit card debt, transfer it to this top balance transfer card guarantees you an introductory APR of 0% until the end of 2023! Plus, you won't pay any annual fees. These are just a few of the reasons why our experts consider this card a top choice to help you control your debt. Read the full The Ascent review for free and apply in just 2 minutes.