Here are the top 3 short-term financial goals of Americans for 2022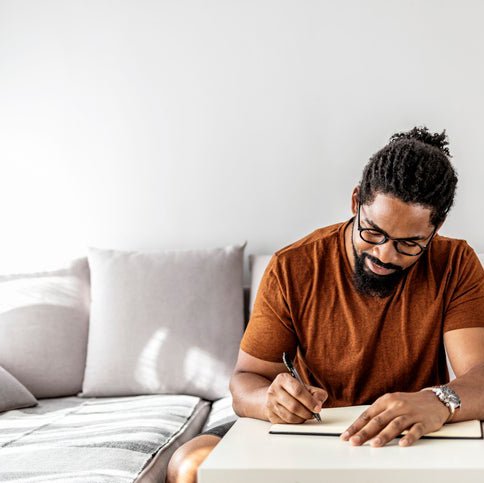 How do you compare yours?
---
Key points
A recent survey reveals that Americans have specific short-term goals.
You may want or need to prioritize other things.
---
The start of a new year is a good time to set short-term goals, and Americans seem set on specific goals. In a recent New York Life survey, the top three short-term goals identified by respondents were paying for a vacation, buying a car, and buying a specific product. But while these are all good goals to work towards, you might want to focus your efforts elsewhere.
What do your savings look like?
There's nothing wrong with wanting to take a vacation or upgrade a cell phone or laptop. But before you focus on a goal like that, it's important to assess your savings account balance and make sure you're truly prepared for emergencies.
As a general rule, it's important to have enough money in the bank to cover three to six months of essential bills. The logic is that if you were to lose your job or incur unexpected expenses (like home or vehicle repairs that can't wait), you would have ample reserves of cash to tap into without having to go into debt.
If you have enough money in savings to cover at least three months of essential bills, then you are in pretty good shape from an emergency fund standpoint. If not, it is worth diverting all your extra money to your savings and then start saving money for things like travel or a car.
Do you have unhealthy debts?
It's one thing to have a mortgage that you pay off over time; it's considered healthy debt. But credit card debt is another story. If you owe a large amount of money on your credit cards, it's best to focus on eliminating that debt before setting aside money for a vacation or a specific item.
If you want to eliminate your credit card debt faster, you might consider doing a balance transfer, especially if you qualify for a 0% introductory APR on a new card. Avoiding interest charges for a year or more could make it easier to pay off your debt so you can then focus on other goals.
Set priorities
Maybe your emergency fund is strong and you don't have a balance on one of your credit cards. If so, make 2022 the year you save up for a dream vacation, upgrade to a nicer car, or make a big purchase, whether it's electronics or a new piece of furniture that improves your quality of life. But if your savings still need work and you have pesky credit card debt, be sure to focus on those items before tackling the aforementioned ones.
Not having enough savings could put you in a precarious financial situation when you least expect it. And credit card debt can not only cost you a lot of money, it can also hurt your credit score. Addressing these should really be at the top of your list of short-term goals.
The best credit card erases interest until 2023
If you have credit card debt, transfer it to this top balance transfer card guarantees you an introductory APR of 0% in 2023! Plus, you won't pay any annual fees. These are just a few of the reasons why our experts consider this card a top choice to help you control your debt. Read the full The Ascent review for free and apply in just 2 minutes.