Dave Ramsey says you need to take this crucial step if you want to get out of debt for good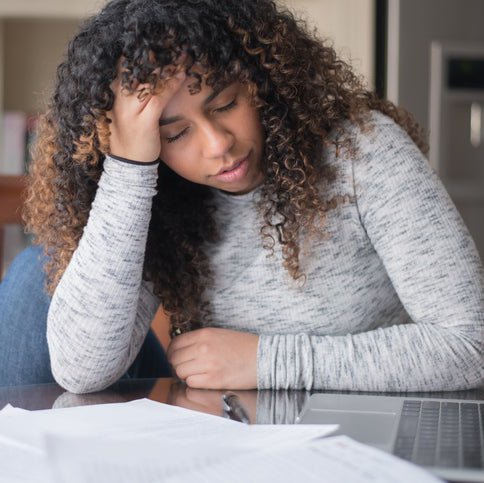 You need to read this if you want to be debt free for good.
---
Key points
Being debt free can allow you to use your money for other things.
You will need to follow certain steps to become and remain debt free.
Dave Ramsey recommends changing your basic financial habits to say goodbye to debt forever.
---
If you have credit cards or other loans, borrowing can be a way of life for you. Paying interest may seem normal, although it's frustrating to see your hard-earned money go to your creditors.
If you don't want to keep wasting money on finance charges, however, you will need to find a way to pay off what you currently owe and avoid borrowing more in the future. This may be easier said than done, but finance expert Dave Ramsey provides advice on one crucial step you'll need to take to get there.
Here's how to get out of debt for good
If you want to be debt-free and stay that way, Ramsey thinks you'll need to do more than just send extra payments to creditors and pay off your current balance.
Check Out: This Credit Card Offers a Rare $300 Welcome Bonus
More: These introductory 0% APR credit cards made our top list
"If you really want to get out of debt and stay out of debt, you need to address the root of your money problems, not just the symptoms," Ramsey said. "Even though your choices have put you in a tough spot, you have the ability to fight, kick and get out of debt. You just need a game plan."
To address the cause of your money problems, Ramsey suggests avoiding quick fixes for debt, such as using a debt settlement service. He even advises avoiding common (and effective) approaches to debt repayment such as refinancing and lowering your interest rate using a balance transfer or personal loan.
Instead, he thinks you need to change your habits and mindset by adopting his method of paying off snowball debt and getting help from a financial advisor. The Debt Snowball Method is meant to keep you motivated because you work on paying down your balances from smallest to largest so you see immediate progress. And the financial advisor is meant to help you develop a debt repayment plan and set goals for the future.
Should we follow Ramsey's advice?
Ramsey is right that there is no quick fix to getting out of debt and staying that way. In fact, many people make extra payments to creditors, pay off some or all of what they owe, and then end up in credit card debt if they haven't changed their spending habits as well. underlying.
If you want to get out of debt, you'll have to do things differently. Generally, the best approach is to work on paying off what you owe, but also to build an emergency fund to cover unforeseen expenses and to establish a budget to ensure that you are living within your means.
However, some of Ramsey's recommendations for how to pay off debt aren't necessarily the best advice to follow. Refinancing, for example, can be a great way to get out of debt faster because less of your hard-earned money will be spent on interest. When each payment reduces your principal balance by a larger amount because your interest charges are lower, you can naturally pay off your loans faster and easier.
Giving up all debt for good is also not necessarily a goal you want to set for yourself. Although you should avoid high-interest consumer debt, certain types of loans, such as a mortgage or business loan, can actually help improve your long-term finances.
Still, if you find yourself trapped in a cycle of borrowing, paying back, then borrowing again, you absolutely need to listen to Ramsey's suggestion and address the root cause by changing your financial habits. Only then can you permanently free yourself from bad debts.
Alert: The highest cash back card we've seen now has 0% introductory APR through 2024
If you use the wrong credit or debit card, it could cost you dearly. Our expert loves this top pick, which features an introductory APR of 0% until 2024, an insane payout rate of up to 5%, and all with no annual fee.
In fact, this map is so good that our expert even uses it personally. Click here to read our full review for free and apply in just 2 minutes.
Read our free review