Basking Ridge woman celebrates anniversary of life-saving liver transplant | Bernardsville News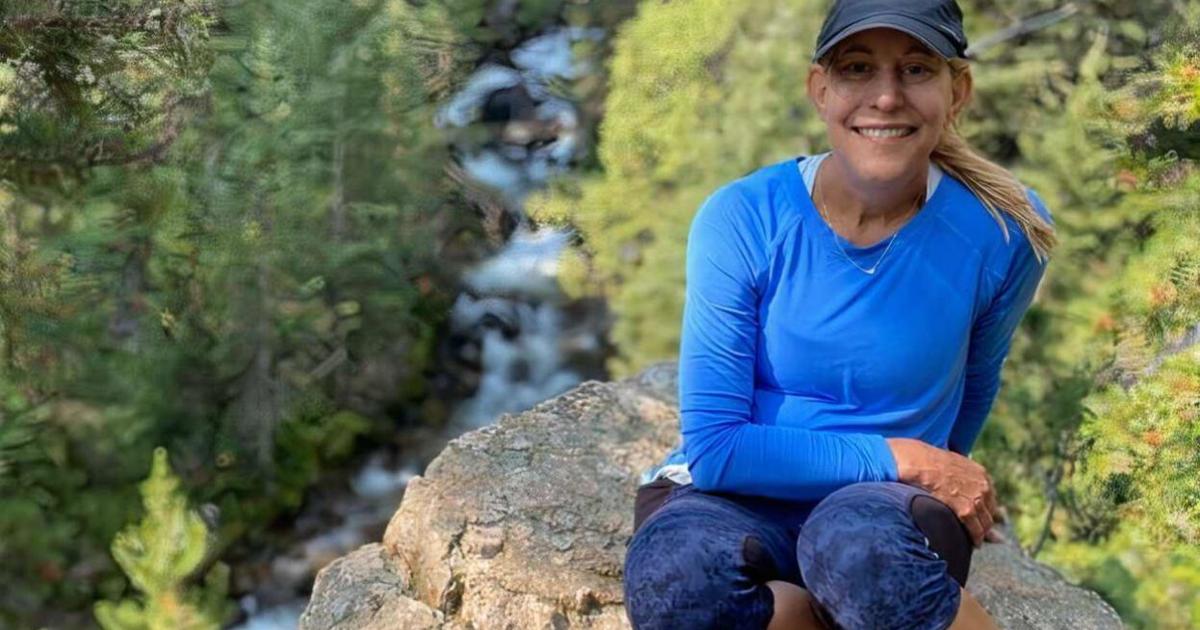 BERNARDS TWP. – Basking Ridge resident Lea O'Shea, 59, takes time to reflect on the gift of life and organ and tissue donation and transplantation as she celebrates five years since her liver transplant that saved his life.
With his health and strength now restored, O'Shea lives each day to the fullest hiking, jogging, traveling and enjoying precious time with family and friends.
"I now live in a constant state of gratitude for the gift that saved my life," she said. "I know that for my organ donor's family, my second chance at life was a tragic moment for them as they lost a loved one. I will never know the pain they endured and the brave decision they made. I am forever grateful to my donating hero.
O'Shea has also made it a priority to support the NJ Sharing Network, the nonprofit organization responsible for placing donated organs and tissues in the Garden State.
By sharing her story with others, she hopes to encourage more people to register as organ and tissue donors.
"One organ and tissue donor can save eight lives and improve the lives of more than 75 others," O'Shea said.
Currently, there are more than 100,000 Americans — nearly 4,000 in New Jersey — waiting for lifesaving transplants, according to United Network for Organ Sharing (UNOS).
But the generosity of those in New Jersey gives hope for the future. Organ and tissue donor registrations in the Garden State continue to increase due to strong community education and outreach efforts and streamlined means of registration.
Donor registration in New Jersey jumped 8.3% in 2021, according to the NJ Sharing Network.
O'Shea was born with polycystic kidney disease inherited from her mother's side of the family.
"I was diagnosed in my early twenties and was lucky because my kidneys are still working well to this day," she said.
"Sometime in my 40s it was discovered that I also had polycystic liver disease and I saw my liver grow over the years. By my mid 50s my liver had gotten so big that I I was starting to become malnourished due to the pressure and shrinkage of my stomach. My health declined rapidly and I was added to the waiting list for a liver transplant."
The call for his transplant came at 2 a.m. on December 23, 2016.
"A liver with my blood type was available in Alabama from a 51-year-old man who died of a stroke," she said.
O'Shea said she had great support during this difficult time.
"To say I had the support of my family and friends is an understatement," she said. "My family directly contributed to my survival during this stage. My parents drove me to every medical appointment, which was not an easy task, raised me every day and literally helped me stand when I could not.
"There were meals from friends, daily phone calls from my siblings, Maureen and Andy, and loving care from my two boys, Conor and Tim. Love was everywhere. I owe my community so much to pray.
"I am fully aware that I am luckier than most," she added. "Having a rare blood type, my donor came into my life just months after I was listed. After my transplant, I attended the Sharing Network Foundation's 5K Celebration of Life in New Providence. I I was in tears from the start seeing all the signs people were holding as they cheered along the sidelines of the 5K path. Many of them were people awaiting lifesaving organ transplants.'
Celebrating its 35th anniversary, NJ Sharing Network is the federally designated nonprofit organization responsible for the recovery of donated organs and tissues in the Garden State.
Last year, 233 New Jersey people gave the gift of life, an all-time high for a single year. In addition, 42,112 eye and tissue donations healed and improved the quality of life of people in need.
Based in New Providence, the organization has been recognized by NJBIZ as one of the state's "Best Workplaces" for four consecutive years.
The Sharing Network Foundation is committed to increasing the number of lives saved through clinical advancements, family support, awareness and public education about the life-saving benefits of organ and tissue donation and transplantation. .
The foundation was established in 2006 to support the work of the NJ Sharing Network, the nonprofit organization responsible for the recovery and placement of donated organs and tissues for the nearly 4,000 New Jersey residents awaiting transplants.